Toby Reid, SPS, BA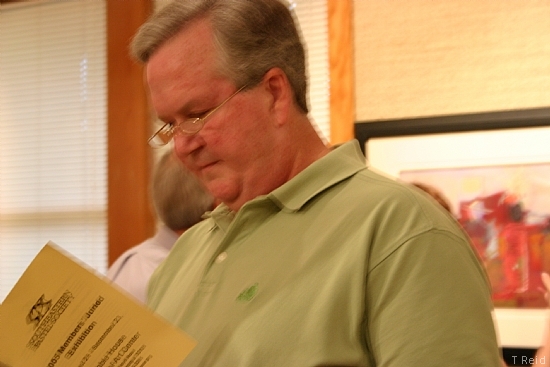 Toby Reid was born in Birmingham, Alabama where he started studying fine art at an early age. During his Junior High school his art teacher entered one of his paintings in the Alabama State Fair and he won Best of Show.. 
 He started one on one studying with London Bridges for most of six years and was accepted into the Ringling School of Art where he won the Gold Seal award, the highest award that the school gives. At this time he had to learn how to master oil painting as during this period, Pastel was still considered only a drawing media. He did well with all of his oil paintings but still had a love for Pastel.
After graduating at Trinity University with a BA in San Antonio, Texas; he returned to Birmingham to continue his Art. He married and had a daughter and learned that he had to support his child with regular income and worked in the restaurant business while still trying to paint. 
  He divorced after four years and married again and moved to Atlanta, Georgia where he met Margaret Dyer, a Master Pastelist, whom incouraged him to join the Southeastern Pastel Society and was elected to become a board member. He was invited into a invite only group of Artist called the Atlanta Fine Arts League with only twenty-nine members. He is also a member of the North Georgia Art Association and the Plain Air Painters.  
Toby paints all subjects from Landscapes, Stillife, Animals, People and Portraits.